Join Our Community of Volunteers
At Ascencia, our volunteers help us with an assortment of projects, from providing our clients with nutritious and delicious meals to administrative and organizational support. We offer a variety of opportunities, both on-site and from home, so you can help however you feel comfortable.
Ascencia augments its client-centered work with community volunteers who provide meals, enrichment activities, and more. The highly popular Guest Chef program ensures that Ascencia shelter residents receives hot, nutritious meals, and gives the volunteers and shelter residents an opportunity for social interaction.
We are so grateful to our volunteers for their dedication and service!
"To all Ascencia volunteers, thank you for your dedication to the cause and for the blessings you bring to our clients."
Be a Guest Chef Volunteer
Every morning and evening, volunteers prepare and serve hot meals for homeless families and adults in our Emergency Housing program. These "Guest Chefs" give their time and energy, generously donating food and a great deal of compassion with each plate.
Feed our Residents
The Guest Chefs will plan the menu, purchase and prepare the ingredients, then cook and serve the meal to our shelter residents.
Due to safety protocols following the COVID-19 pandemic, we've also have many Guest Chefs cook their meals and home and drop them off at the shelter, or even picked up food from local restaurants!
Volunteers in our Guest Chef Program commit to preparing meals for approximately 45 shelter residents on a daily basis.
Our Guest Chefs maintain a sanitary kitchen environment, complying with health regulations in the handling of food, including washing of hands and wearing gloves before preparing and serving food.
Guest Chef Teams
Volunteers typically create a Guest Chef team comprised of fellow members of a congregation, service organization, co-workers, family members, friends, etc.
We do not require a recurring commitment from our Guest Chef teams. Guest Chefs may volunteer for multiple meals per month or one meal occasionally. However, we notice that some level of consistency helps the Guest Chef teams mobilize their volunteers more effectively.
We Need You
We need Guest Chef Volunteers now more than ever because of the impact COVID-19 has had on our organization. As we reopen our facilities for on-site volunteering, we are providing our Guest Chef Teams with the option to cook and serve meals on site or continue drop-off service by buying or preparing meals at home.
Help us make sure no one in our shelter has to worry about where their next meal is coming from. If you are interested in signing up, please be sure to review our safety protocols for on-site volunteering and visit our Sign Up Genius.
To schedule recurring dates and times please email, volunteer@ascenciaca.org.
Give back to your community by donating your time to Ascencia! We have many volunteer opportunities, including our Volunteer from Home program, which all lend a hand towards our hard-working staff and help Ascencia lift more people out of homelessness.
We have resumed on-site volunteering! However, our options are still limited in an attempt to keep our supporters, clients, and staff as safe as possible.
We do have opportunities available to youth ages 14-18 who wish to volunteer on-site, but please fill out the Minor Release Form and send to volunteer@ascenciaca.org before you sign up.
Email volunteer@ascenciaca.org for more information on the variety of opportunities listed below.
Hygiene Kit Project
Help us make some hygiene kits for our Outreach Case Managers to hand out while out in the field! You can assemble kits using materials we have in our donation closet, or you can

 purchase travel sized hygiene materials and assemble them into Ziploc bags at home.
Brown Bag Lunch Program
We are asking for volunteers to make brown bag lunches for clients in the shelter and individuals on the streets. Our Outreach Team goes out every day and will take brown bag lunches to those in need. Lunches can include PB&J sandwiches, fruit, chips, protein bars, water, etc.
Donation Closet Organization
Help organize the kitchen pantry and donation closets on-site to ensure our clients and case managers has access to exactly what they need, when they need it.
Administrative Support
Support the Development Team by providing administrative and data entry support.

Work in our admin office to complete tasks such as data entry, filing, writing thank you cards, and more.

 All training materials and instruction will be provided.
Socia Media Ambassador
Like, comment, share, and subscribe to increase our engagement and grow our community!
Maintenance and handiwork
We are always looking for folks to help with light maintenance and handiwork at our  access center or at the homes of our housed clients. Whether it's a physically impaired client who needs help assembling furniture, or a paint job touch up, your help would be incredible.
Birthday Fundraiser
Host an online fundraiser for your birthday! Facebook and Instagram fundraisers are very easy to set up and 100% of funds raised go towards our programs and services.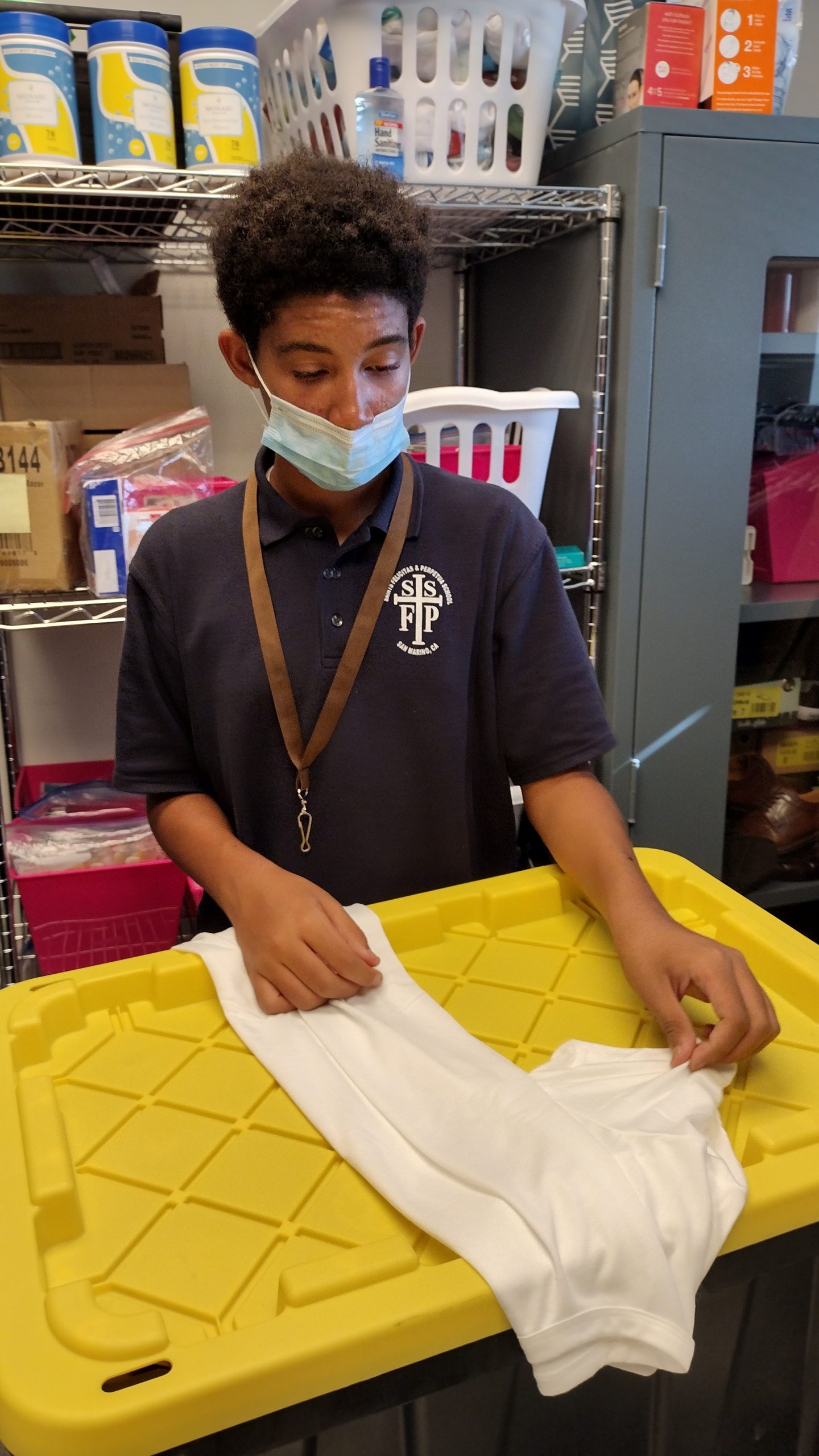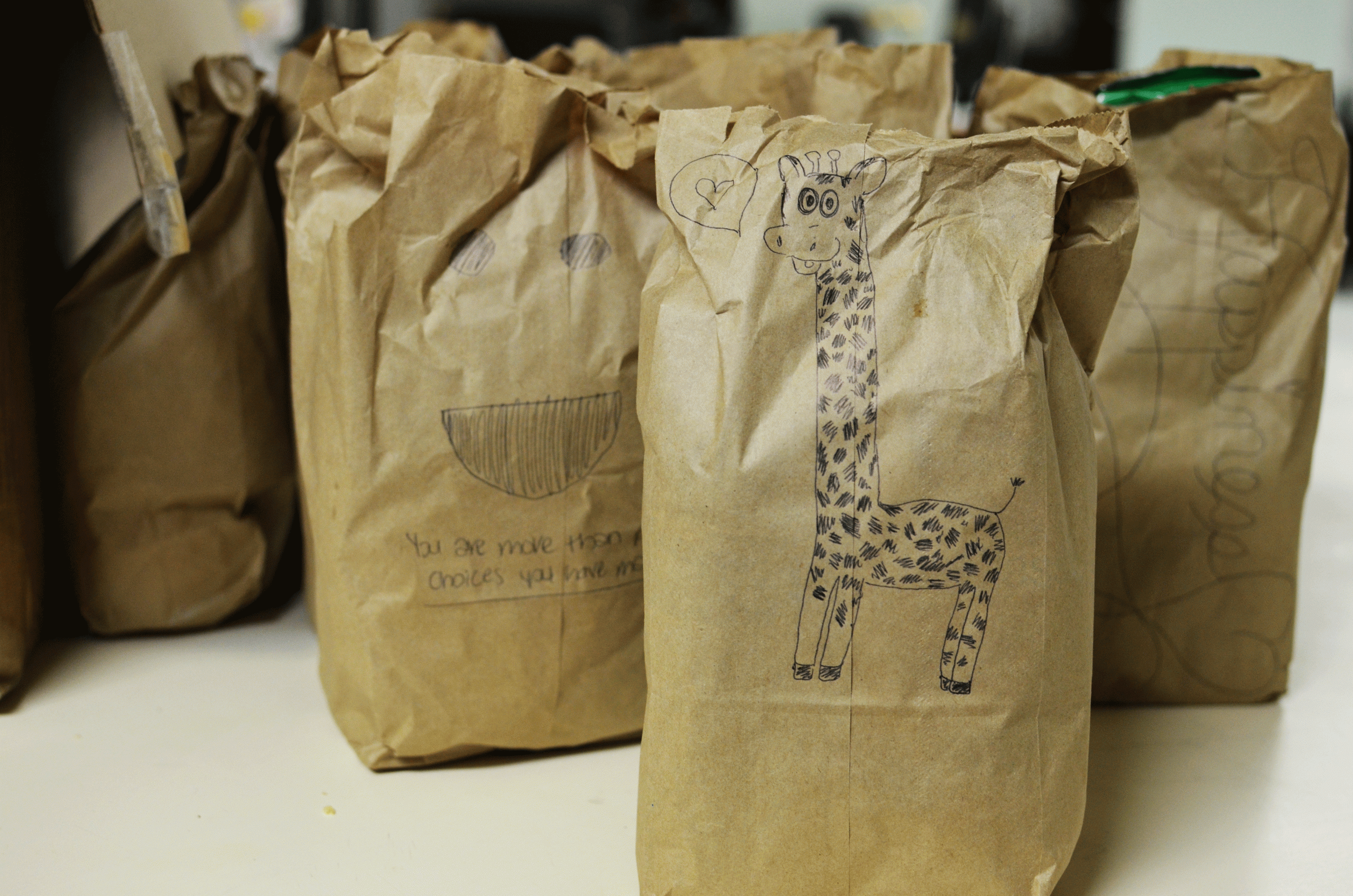 Grab your friends, classmates or co-workers and host a donation drive! Click below or contact volunteer@ascenciaca.org to get started.
Clothing and Undergarment Drive
We are running low on new clothing to give our clients once they enter our shelter. Often when new clients arrive, the only clothes they own are what they are wearing. We'd love to welcome our clients with a fresh new set of clothes to wear while they wash their clothes and to make them feel more comfortable. Currently, we have high need for underwear. New items only please.
Hygiene Item Drive
An integral part of Ascencia's mission is our Outreach! While our Outreach Case Managers are out on the ground helping our unhoused neighbors, we like to provide them with some hygiene kits to pass out. Help us by doing a drive with your community to gather some hygiene essentials for our clients. New and toiletry sized items only please. (FYI: We currently have enough toothbrushes and toothpaste, but are in need of deodorant!)
Welcome Home Drive
Welcome our clients as they move into their new homes by providing them with a home starter kit.
Supplies for home starter kits can include plates, utensils, cups (dining); toilet paper, bathroom cleaning supplies, soap, shampoo, conditioner, towels (bathroom); laundry detergent, laundry basket, fabric softener (laundry); pots and pans, dishwashing soap, sponges, cooking utensils (kitchen).
Blanket Drive
As the winter approaches, blankets become an essential item to give to our clients and for our Outreach Team to pass out to individuals living on the street. You can collect bed sheets, comforters, throws, quilts, tie blankets etc. New items only please.
Corporate Partnerships
Volunteerism within a business or organization brings colleagues together. Research even shows that when employees come together to help others, they help themselves by developing strong work relationships.
We have worked with many different organizations in the Glendale area, from Disney to local restaurants. Corporate projects have included Holiday Adopt-a-Family, Takeda Cares Week, XOS Community Action Program, Corporate Volunteer/Giving days, etc.
We have team-building opportunities, including: Assembling hygiene kits and snack packs, collecting food pantry supplies, donating clothing or shelter supplies, and various Wintertime/Holiday opportunities!
If your company is interested in participating in group volunteer sessions or having a staff member come to your organization to speak about Ascencia, please contact volunteer@ascenciaca.org.
Non Profit Partnerships
Ascencia works with amazing non-profit partners that help us grow in many ways. Our partners contribute volunteers, in kind support and more to help build stronger communities. Click here to see a list of our current partners.
If you are interested in collaborating with Ascencia please contact  volunteer@ascenciaca.org or call (818) 246-7900 Ext 113.
Seasonal and One-Time  Volunteer Opportunities
Check out our list of seasonal volunteer opportunities. Check back here frequently as this list is updated as needs arise. 
If you'd like to volunteer with us or have any other ideas for how you can dedicate your time to supporting our mission, let us know! Just email volunteer@ascenciaca.org.
Event Support
Ascencia hosts multiple events throughout the year and can always use volunteer assistance with registration, set-up, and break-down. If you are interested in supporting us with an event, please fill out the volunteer form and select the "Events" check box. Staff will reach out to you about Ascencia's upcoming events.
Adopt-A-Family
Make the Holidays Brighter for a Family in Need
Sign up to bring some holiday cheer to our clients this season. Client names are kept anonymous, but you can see how many individuals (adults and children) are in each household as well as a short story about them.
Once you sign up, you will get a confirmation email within one business day. This email will include a wish list (items will range from $20-$50) for each household and instructions so you can get started with your shopping right away!
Holiday Cards
Being alone during any time of the year is hard. But being alone during the Holidays is especially hard. Help us bring cheer to our clients this year by making holiday cards. (Any and all Holidays are welcome!!)
Want to personalize your holiday cards? Please email volunteer@ascenciaca.org.
Make Holiday Decorations for our Emergency Shelter
Make Holiday Decorations for our Emergency Shelter
Help us bring holiday cheer to our Emergency Shelter this year by making DIY decorations. Here's some ideas to get you started!
Bake Holiday Treats
Want to bake a difference this season? Bake sweet treats for 45 men, women, and children in our Emergency Shelter. Email volunteer@ascenciaca.org for details and to schedule a drop off time.
General Volunteer Info
If you are interested in volunteering with Ascencia please contact volunteer@ascenciaca.org or fill out the application below.
ATTENTION: We are OPEN!
We are eager to announce that we have reopened our facilities! Help us create a safe environment for our staff, residents, and most importantly, you. Please see the details below for safety tips and know that your participation is greatly appreciated. Let's continue connecting with our community!
Medical masks now optional

– We ask that volunteers consider wearing a medical mask while inside the building to protect themselves and the safety of everyone who enters that facility. However, as of December 2022, masks are optional.

Gloves while handling food and beverages

– Please continue wearing gloves while handing out food and beverages to our residents. Gloves can be worn when performing other activities as well and will be provided to anyone who would like them.

Guest Chef Protocols

: Guest Chef Volunteers are no longer limited to 5 persons in the kitchen, and are now free to sit with the clients after serving their meal!
We want to thank all of our dedicated and patient volunteers for your continued support. It is because of all of you that we are able to stay afloat during uncertain times. Check the links below for more information and where to sign up for on-site volunteering. Please email kmoreno@ascenciaca.org if you have any questions.
We're excited to welcome you back onsite!
General Volunteer Info
If you are interested in partnering with Ascencia please contact volunteer@ascenciaca.org or call (818) 246-7900 Ext 113 or fill out the application below.