Depending on your situation, we or one of our partner organizations can get you the help you need. Please don't hesitate to reach out to our friendly and caring staff.
Families with Minor Children
If you are a family with minor children, please contact LA Family Housing directly for services. They can be reached for services at (818) 255-2766 or referrals@lafh.org. Ascencia works in partnership with LA Family Housing, as they are the lead agency in serving homeless families in San Fernando Valley Service Planning Area 2 and we work with families based on referral.
Individuals
Are you homeless in the Glendale, Northeast Los Angeles, East Hollywood, or West Hollywood area?
Need employment assistance?
Mental health services?
Substance abuse recovery support?
Are you in imminent danger of becoming homeless within the next two weeks?
Are you a U.S. Veteran who is homeless OR in danger of becoming homeless OR in need of assistance obtaining your benefits?
If you answered "yes" to any of the above and are 18+ years and older, please call our Access Center at (818) 246-7900 to speak with our Intake Case Manager. We will discuss eligibility for our programs and help you determine next steps, following an intake interview.
Domestic Violence Help
If you or someone you know is experiencing Domestic Violence, please contact the YWCA of Glendale at (888) 999-7511.
To schedule an appointment, please call or email us at
(818) 246-7900
info@ascenciaca.org
"Ascencia works real miracles. You have transformed the darkest time in our life to a new beginning and a story of grace and compassion."
The first step to accessing our services is to complete an in-person intake interview. Intakes are done Monday-Thursday on a first come first serve basis, starting at 7am.
Walk-ins are encouraged to arrive as close to 7am as possible. In efforts to give each client our utmost attention, we conduct an average of 2-4 intake interviews per day.
If you plan on completing an intake with our staff, please bring the following items with you:
Birth Certificates and Social Security Cards for all members in the household

Personal Identification card or Driver's License, if available

Recent and Current Employment and Income Statements, if available
Schedule an Appointment: (818) 246-7900
Walk-ins Welcome: Arrive at 7am during working hours
Where: 1851 Tyburn Street, Glendale
If you or someone you know cannot make it to our Access Center or need us to come to you, please call (818) 246-7900 and our teams will be dispatched to the area.
Our outreach teams provide services directly or through collaboration with other community agencies.  Street outreach services include the following: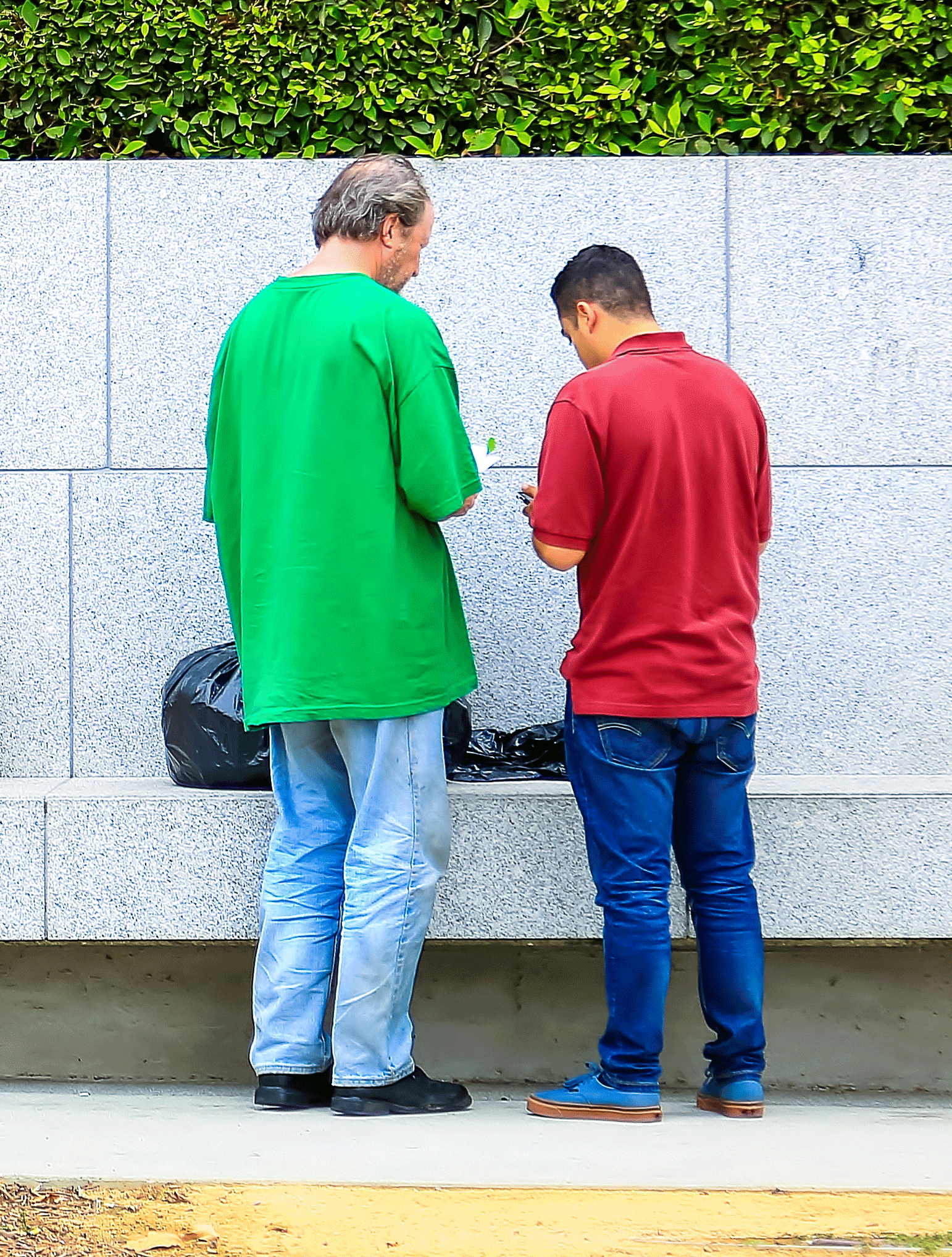 "My Case Manager treats me like a human being and not like a homeless person."