A Message from our Executive Director, Dr. Laura Duncan:
Ascencia greatly appreciates you and your compassionate acts of giving during a global pandemic and its aftermath.  Your support is invaluable in the battle to end the agony experienced by our homeless neighbors.
As we turn another corner on the COVID-19 pandemic, we are reminded that we can find workable solutions when we examine a problem from many different angles and have ongoing support from all of our wonderful donors. With respect to homelessness and its main drivers, we have been doing additional work to break down barriers, especially for marginalized groups of people so that more of our clients have fair and equitable opportunities to rebuild their lives. We have done this through our advocacy and educational work with many of our stakeholders as well as by being present in hard to reach areas of the community where trust is low and services are lacking. At Ascencia, we strive with intention to practice equity and inclusion across all levels of the organization and with the clients we serve. I am pleased to report that we finished the year with a 98% housing retention rate as people rebuild their lives and that 55% of the people we housed last year identified as BIPOC. African-Americans represent 9% of the general population and 40% of the homeless population so I wanted to share this beautiful example of how Ascencia is in fact actualizing the breaking down of barriers.
Last year we expanded services into Hollywood and Los Feliz beyond the prior year's pilot project and we have greatly enhanced our programs and services at the Glendale location, particularly to address area hospital discharges of people in need of homeless services.
For over 16 years, Ascencia has been successfully providing comprehensive homeless services, first in the greater Glendale area, then in West Hollywood, and now in the City of Los Angeles. Next year in a joint venture with the city of West Hollywood, we will be the operator for a second Interim Housing (aka shelter) facility there. We have also expanded our outreach teams by adding coverage and staffing for evening and Saturday street outreach and engagement in most of our locations, including the Glendale Library system. Ascencia will have more exciting news to share with you as we continue expanding our reach and breaking down barriers across adjacent areas of L.A. County. The worsening crisis motivates us to fight harder to lift others out of homelessness so they can rebuild their lives and give back to the community the way you all have modeled it for them.
This year and next are proving to be extremely challenging as supply chain issues persist and there is global strife, famine, genocide, natural disasters, inflation, a likely recession, water shortages, global warming, and a worsening homelessness crisis right here at home. It is downright overwhelming when you add it all up and yet you continue to choose to help others with no expectation in return.
Thank you so much for your continuous caring and generosity, especially during this difficult time.
Bring CA Home
No matter where you come from or what you look like, in California, we believe that everyone should have a safe place to call home. That was true before COVID-19, and it's even more true now as thousands of our most vulnerable neighbors have been left without access to the resources they need to stay safe from the virus.
Ascencia is proud to partner with Bring CA Home — a new initiative to ensure we have the resources to combat homelessness at scale and ensure no family is left without a place to call home during a time of crisis.
Find out more on their website on how you can help: bringcahome.org.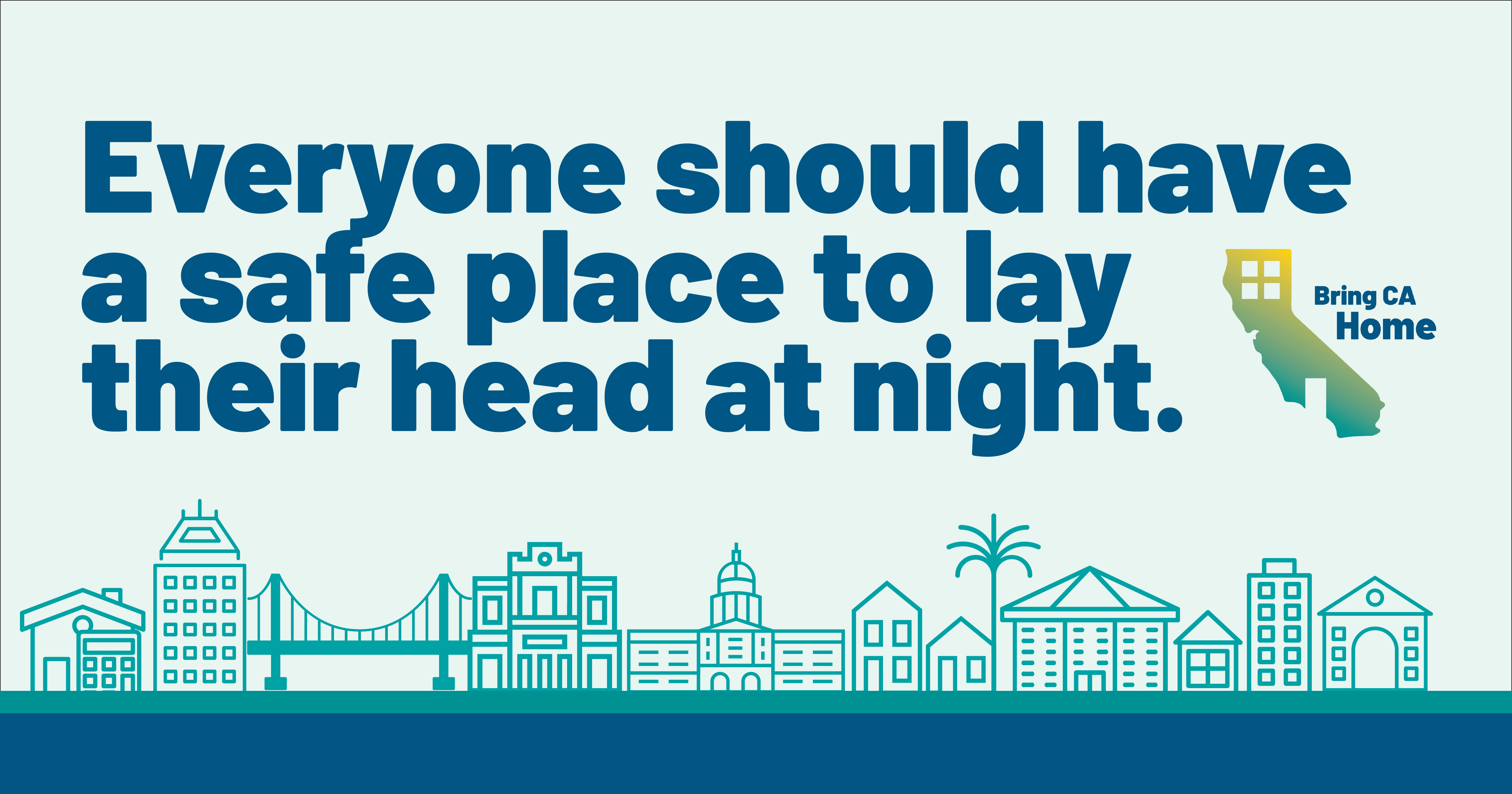 Opposing SB 31
We recently joined forces with organizations across California to call on our administration to oppose SB 31. See statement here: http://bit.ly/rejectsb31