Ascencia provides our clients with the resources and support to lead them to the next chapter of their lives.
The work we do here goes way beyond just permanent housing. There are many causes of homelessness, and more often than not, a person becomes unhoused for a variety of reasons. Ascencia provides services to counteract these causes to ensure our clients who get housed, stay housed. This is reflected in our 95% housing retention rate.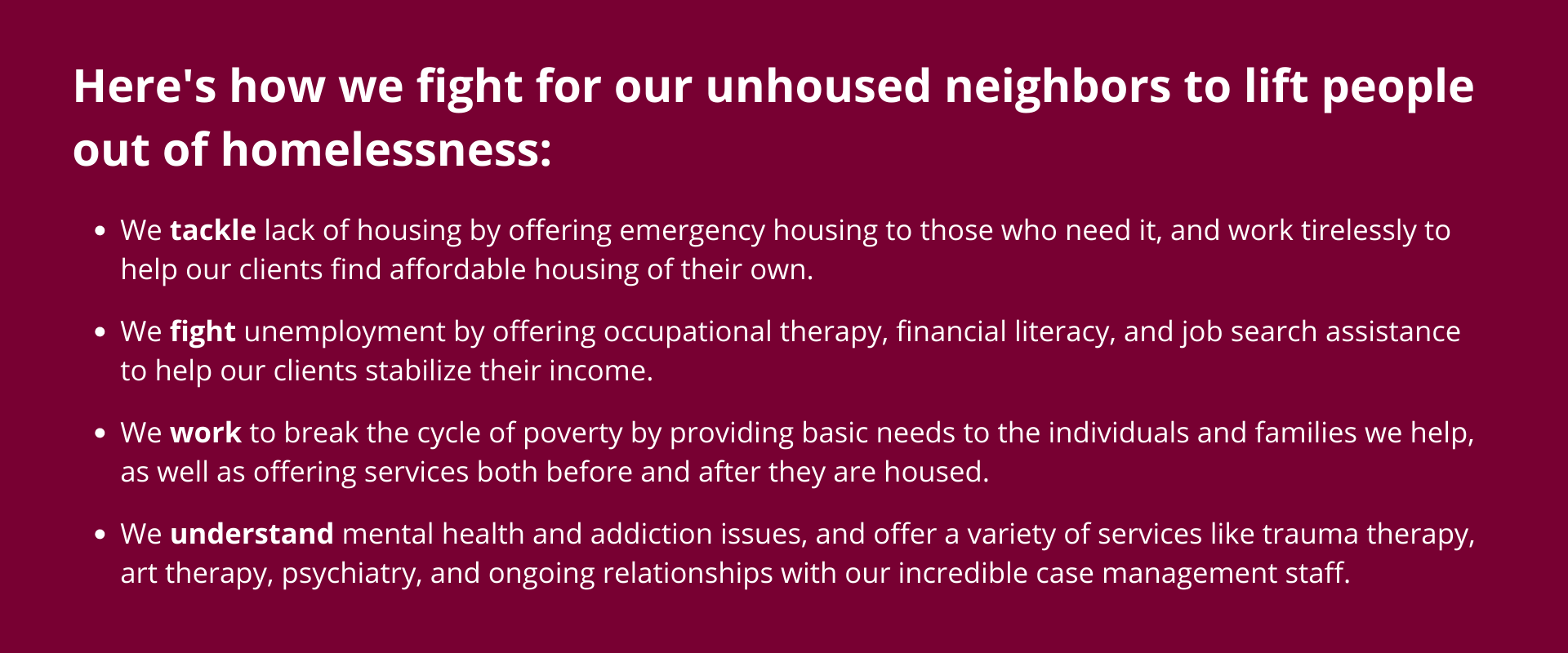 Donate today to help us write the next life-saving chapter in someone's life. Spread the word and share with friends and family. Together, we can feed, house, provide services, and save lives. Support clients like Rosella, Anthony, Karen, Juan and more with a donation. Whether it's $10 or $100, any amount helps.  
Powered by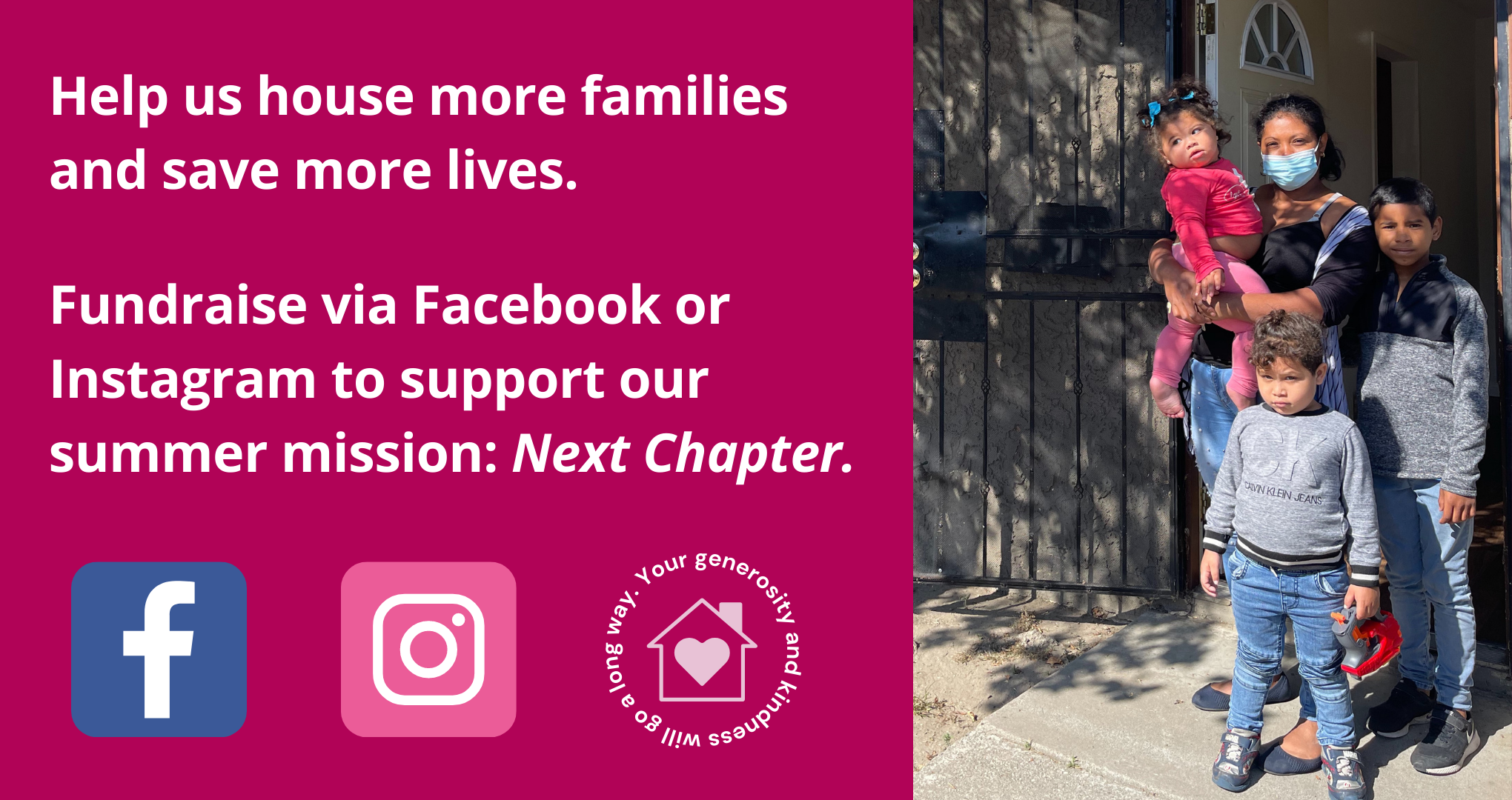 How to Fundraise for Ascencia on Facebook

 
STEP 1: Log into Facebook and then visit www.facebook.com/fund/AscenciaCA/
STEP 2: Set a goal, an end date, include "Next Chapter" in the title, and edit any other info you want.
STEP 3: Click CREATE and start sharing with family, friends, and colleagues!
How to Fundraise for Ascencia on Instagram
STEP 1: Open Instagram and tap New post.
STEP 2: Create or choose any image and tap next. Crop and filter as you please, and then tap next.
STEP 3: Tap Add Fundraiser and choose Ascencia. 
STEP 4: Enter the details for your fundraiser, include "Next Chapter" in the title, and then tap Done and Share to your feed!